CIOs need to be able to create a continuously evolving strategy for integrating, storing, and distributing information to business users across the organization.
Here are five ways that the cloud can be the most important tool in an innovation-based approach to technology and business management:
Identify trends and gain a better perspective
Reduce administrative tasks and focus on business-critical issues
Encourage experimentation and failing forward
Target the entire globe
Do more with less
Download our brief, "5 Ways the Cloud Enables Businesses to Innovate," for a closer look at these innovations today!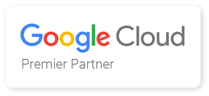 SADA Systems, an award-winning Google Cloud Premier Partner, provides business and technology consultancy and related services that transform organizations through innovative cloud-based solutions.