It's an understatement to say that today, we are all working in a new reality. Previously traditional business drivers have suddenly flipped in priority: pre-COVID, many SaaS, Digital Natives and ISV businesses were more concerned with pushing revenue than reducing costs. In addition, there are increased pressures to:
optimize application database performance

improve customer experience

monetize data
Join SADA and Google Cloud for a live stream webinar to learn more about ways that you can ensure that after COVID-related urgencies subside, organizations who retain and gain the most customers will succeed and lead.
This webinar is for you if you're:
A web-based software provider looking to run your businesses at any scale

An online retailer seeking to provide personalized customer experiences in real-time

A mobile gaming app development company aiming to deliver insights on vast troves of data
Agenda:
Welcome and Kick-off

Google's focus on ISVs and Digital Natives

Changing priorities in the age of COVID

Why Software Companies build on GCP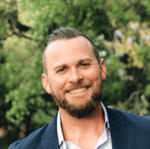 Charlie Lisk
Business Development Manager - Digital Native Practice
SADA
Seth Moffitt
Solution Architect
SADA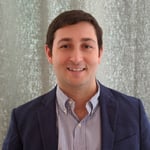 Zach Jordan
Regional Manager
Google Cloud