Watch on-demand webinar
In the race to deliver the best customer experiences, companies must build and modernize applications faster and more efficiently than ever before. Enterprises need consistent ways to develop, secure, and manage apps at scale across their growing hybrid cloud environments, but management of these environments is incredibly challenging and complex. With the introduction of Anthos last year, Google Cloud is addressing these challenges.
Anthos, an application modernization platform for hybrid and multi-cloud environments, offers a packaged and integrated set of cloud-native tools and services, based on leading open-source technologies.
With Anthos, organizations finally have the freedom to run workloads in GCP, AWS, or on-premises and manage their entire distributed environment using a centralized dashboard. Anthos was designed for the real world, in which hybrid clouds will be around for the foreseeable future, and the overwhelming majority of organizations are using multi-cloud environments today.
Join SADA's own Miles Ward, CTO, and Xiaowen Xin from Google for a live webinar to discuss the capabilities of Anthos and how organizations that use AWS can reap significant benefits to manage and secure their hybrid or multi-cloud ecosystems.
In this session, we discuss:
How to easily Manage Hybrid and Multi-Cloud Workloads and Modernize in Place
Migrating Your VMs to the Cloud
Simplified Hybrid and Multi-Cloud Cybersecurity & Compliance
Simplifying Your IT Operations
Real-world use cases for Anthos on AWS deployments
Speakers: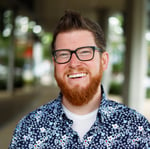 Miles Ward
CTO
SADA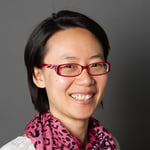 Xiaowen Xin
Product Manager
Google