Download "The Total Economic Impact™ Of G Suite for Work" Forrester Study to learn about the positive, financial impact that G Suite has had on organizations, nationwide.

"Besides saving money and allowing us to be way more productive than we ever were, [G Suite] has changed our culture completely… It's allowed us to really go where we never thought we could go, where we have to go twice as fast as everybody else… It changed the way that we think around here completely." — The Total Economic Impact of G Suite for Work, Forrester, June 2015

Discover how G Suite improves collaboration and communication and reduces IT and travel costs saving companies millions of dollars.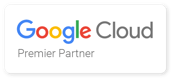 SADA Systems is a Google Cloud Premier Partner focused on creating tools, methodologies, change management and business transformation strategies for organizations worldwide.

Download the Complete Forrester Study Today!