Everybody knows how to conduct a search with Google, or send an email with Gmail. It's just so easy. Google uses this same approach to business applications designed to fit the modern, collaborative work environment.
Download G Suite eBook to learn: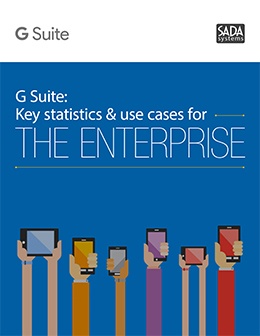 How Google G Suite can drive 304% ROI
Why 64% of Fortune 500 companies trust Google with their data
How app tools like Gmail, Drive, and Hangouts empower seamless collaboration to boost productivity
Familiar, affordable, secure—it's time to give Google G Suite a closer look.