Google Cloud Platform Whitepaper

How do you get your business up and running, fast? Startups looking to raise VC funds to fuel growth can turn to the cloud for setting up operations practically overnight. This Whitepaper covers:
The challenges of today's data center in tech
How to fully take advantage of the cloud
Why businesses are choosing Google Cloud Platfom
Google Cloud Platform's performance, scalability, price, integration, global network, versatility, redundancy, and functionality
How Google Cloud Platform helps resolve challenges specific to the tech industry
Hybrid cloud, containers, security, serverless computing, and IoT
Working with a partner to "Go Google"
Security in the cloud
For more information on Google Cloud Platform for tech startups, download the whitepaper today!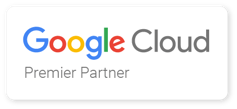 SADA Systems is a privately-held global leader in providing business and technology consulting services that transform organizations through innovative cloud-based solutions. As a Google Cloud Premier Partner, SADA has worked with leading healthcare organizations to transform how they empower care teams and improve patient care.