HIPAA compliance is a serious matter and the consequences for violations can sink the bottom line and become a major roadblock to patient care.

While discussing HIPAA compliance with a few of our healthcare clients, many of them shared that they found that employees were using tools, such as Google docs, on their personal accounts to collaborate on projects - even though it is a serious HIPAA violation.

They were not only happy to hear that they can give their employees the tools they love through G Suite in a way that is HIPAA compliant, but that G Suite also comes with tools, such as Data Loss Prevention, that provide an extra layer of security when dealing with PHI.


Download our brief, "How Google G Suite Helps Keep Your Hospital HIPAA Compliant," for a closer look at HIPAA compliance with Google today!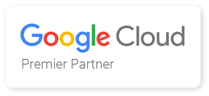 SADA Systems, an award-winning Google Cloud Premier Partner, provides business and technology consultancy and related services that transform organizations through innovative cloud-based solutions.