Google Cloud for Healthcare

Healthcare organizations considering a move to the cloud often face myriad data management and privacy concerns:
Losing control over critical applications and patient data
Ensuring strict adherence to HIPAA and PHI regulations
Being prepared for future privacy mandates akin to Europe's GDPR
Interoperability and data exchange
General security to guard against ransomware and other forms of attack

Download the Google Cloud for Healthcare Whitepaper to learn more about data management, privacy and security solutions addressing challenges for healthcare organizations.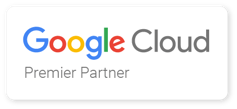 SADA Systems is a privately-held global leader in providing business and technology consulting services that transform organizations through innovative cloud-based solutions. As a Google Cloud Premier Partner, SADA has worked with leading healthcare organizations to transform how they empower care teams and improve patient care.