The workforce is becoming increasingly global. Teams collaborate across the nation and world on a daily basis. Whether its an employee traveling for work, or an entire team located in another office, today's workforce must continually collaborate while being mobile.
So what makes this possible? Watch this on demand webinar with Google and SADA Systems as well as the modern collaboration pioneers at Technoserve and Sales Partnerships as they discuss best practices in communicating and collaborating with mobile workforces. Attendees of this webinar will learn:
Best practices and trends in collaboration Google has identified from its experience with the increasingly global workforce
The methodology used by SADA Systems consultants on our clients, like Colgate-Palmolive, on how to manage process or technology changes in their business
How organizations have leveraged the power of G Suite to manage complex workflows, develop applications and backend systems, and consolidate excessive and clunky licenses to save time and money
How Technoserve, a nonprofit that brings business solutions to over 29 countries in Africa, LAC, & India, has unified their global workforce to collaborate on over 100 projects
How Sales Partnerships has leveraged Google email and collaboration tools to seamlessly connect their teams in over 100 markets across North America
___________________________________________________________________________________________
Speakers

Rachael Ropeik, Google Cloud Customer Growth
Google
Rachael has a passion for "Transforming the Workplace". She consults companies on how they can become more productive and collaborative by using Google's cloud products, such as G Suite, and free companies from the overhead of managing infrastructure, provisioning servers and configuring networks by using Google's array of cloud platform solutions. Outside of work Rachael teaches Yoga, enjoys cooking and spending time with family.



Jim McKinney, Senior Director, Global Information & Communication Technology
Technoserve
Jim began his IT career at TechnoServe after teaching high school in Zimbabwe in 1990. After a stint in various IT leadership roles in the private sector--from a high-tech manufacturing company to an IT consulting firm--Jim returned to TechnoServe to head up the IT Department in 2004. Over the last 13 years, Jim has navigated TechnoServe's major expansion while keeping IT spend less than 1.5% of total revenue. Outside of work Jim is busy with 5 kids, enjoys playing tennis and loves volunteering at his church.

Orion Wiseman, VP of Information Services
Sales Partnerships
Orion Wiseman strongly believes that technology, used correctly, helps our clients achieve their sales goals. In order to reach these goals, Orion works with each client to integrate their data and technical systems into the selling process while protecting the client's data and the privacy of the client's customers. Orion builds on years of experience with Sales Partnerships, having joined the company in 2005. Before joining Sales Partnerships, Orion worked in the e-commerce, banking and wireless technology industries.

Nicolette Simanovich, Sr. Enterprise Consultant
for G Suite & Workplace
SADA Systems
As an Senior Enterprise Consultant at SADA Systems, Nicolette engages with clients to uncover the benefits of change.
Nicolette provides consultation and guidance through customers transformation journey with focus on the people side of change. Among other things, Nicolette is a trusted business adviser for most industries ranging from healthcare, finance, education, and enterprise to small business. Nicolette develops business strategies and plans to align her clients objectives and culture to the upcoming change and future state of the organization.
___________________________________________________________________________________________

Sales Partnerships is the most-awarded B2B field sales and marketing outsourcing organization in North America. We partner with respected brands to identify their highest-value opportunities, address their most critical market challenges, and accelerate revenue. Our customized approach combines deep insights into territory and customer data, the dynamics of companies and markets with close collaboration at all levels of the client organization. This ensures that our clients achieve sustainable revenue and market growth goals. Founded in 1997, Sales Partnerships is a private company with field teams in more than 100 markets. For more information, visit
www.salespartnerships.com
.

TechnoServe is a leader in harnessing the power of the private sector to help people lift themselves out of poverty. A nonprofit organization operating in 29 countries, it works with enterprising people in the developing world to build competitive farms, businesses and industries.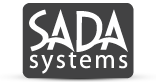 SADA Systems, Inc. is a privately-held global leader in providing business and technology consulting services that transform organizations through innovative cloud-based solutions. As a Google Cloud Premier Partner, SADA Systems has gained global accolades as an exceptional service provider with proven expertise in enterprise consulting, cloud platform migration, custom application development, managed services, user adoption and change management.