Leveraging the Cloud as a Cost-Efficient Innovation Playground for Healthcare
There is no innovation without experimentation, and there is no experimentation without investment. The cloud, however, gives innovative leaders a cost-efficient playground where they can spin up and down test environments to see if promising ideas should be put into practice. In this webinar, we'll hear from leaders who are leveraging the cloud to explore what's possible.
Watch on-demand as Michael Ames, chats with Zafar Chaudry, MD, SVP/CIO at Seattle Children's Hospital, and Aaron Miri, CIO at Dell Medical School & UT Health Austin to discuss the cost savings and Innovation their organizations have experienced by leveraging Cloud.
Speaker: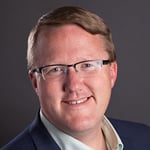 Michael Ames
Sr. Director, Healthcare & Life Sciences
SADA