If there's one constant in the workforce, it is change. Research has shown that 70% of employees experience three or more significant changes annually, yet no more than 30% of those changes actually succeed.

SADA Systems has spent more than 10 years helping companies implement IT changes that help people work more efficiently and foster new, collaborative cultures. Here are five strategies that we recommend when implementing new technology in the workplace:
Executive workshops and trainings

Executive communications strategy

User champions

Awareness and training

Boots on the ground
Download our brief, "How to Manage Change When Adopting New Technology and Tools in Your Business," for a closer look at these strategies today!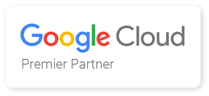 SADA Systems, an award-winning Google Cloud Premier Partner, provides business and technology consultancy and related services that transform organizations through innovative cloud-based solutions.