How — and where — people work has changed. Being a part of a distributed team is the new normal for today's workforce. Modern teams need easy-to-adopt tools that empower them to connect and collaborate from anywhere.
To compete in the modern digital world, you need a content-centric platform that provides file security and supports real-time collaboration. Learn how Google Workspace* effectively, safely, and intelligently enables teams to work together.
Google Workspace* - Leading with a Security-First Mindset

Google started in the cloud and runs on the cloud, so it's not surprise that we fully understand the security implications of powering your business in the cloud. Because Google and our enterprise services run on the same infrastructure, your organization will benefit from the protections we've built and use everyday. Our robust global infrastructure, along with dedicated security professionals and our drive to innovate, enables Google to stay ahead of the curve and offer a highly secure, reliable, and compliant environment.
Who should join this session:
IT Professionals

- Transform your workplace to be more secure, innovative and competitive. Learn how the robust security features in Google Workspace* protect your business from threats like major spear- phishing attacks.
----------------------------------------------------------------------------------------------------------------------
Google Workspace* - Supercharge Remote Productivity & Collaboration
In the era of COVID-19, workplace transformation has taken on a whole new dimension and given organizations a sense of urgency when it comes to finding the right tools for productivity and collaboration. Virtual meetings, flexible hours, and remote work are all part of our new normal, and they're here to stay. To help meet the needs of the newly remote workforce, Google Cloud has launched a number of new features and has many upcoming enhancements on the horizon.
Who should join this session:
Line of Business Professionals - Learn how to harness the power of Google Workspace* for your group, leverage modern productivity and collaboration tools to unlock your team's fullest potential, and see how your organization can work better together.
Speakers: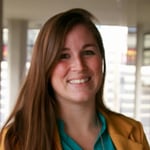 Kelly Wright
Head of Engineering, Google Workspace
SADA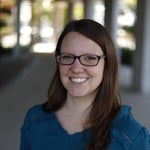 Veronica Raulin
Head of Change Management
SADA
*formerly known as G Suite