You're invited
Millions of people across the globe are dealing with the impact of COVID-19 and adjusting to a new normal in life and work. To reduce the risk of spread, businesses and government agencies are are implementing drastic yet necessary social-distancing measures for employees and constituents. The sweeping changes have led to a sudden and unprecedented increase in the number of people working remotely from home.
Join SADA and LumApps for a Live Stream Webinar and learn how you can use a social and collaborative digital workplace to support your organization and ensure business continuity.
In this Session, we will discuss:
Existing challenges around connection and productivity while working remotely
Live digital workplace demonstration, including practical use cases on how to support your employees and ensure business continuity
LumApps Essentials: Special Offer for business continuity that has native integration with G Suite
Open Q&A
Details:
Date: Thursday, June 4th, 2020
Time: 10:00 am - 10:20 am PT, followed by Q&A
Experts: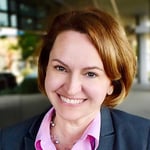 Heather Summers
Digital Transformation Manager
SADA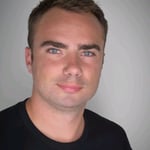 Julien Jurion
Strategic Partnerships Director
LumApps
Reserve your spot today!