You're invited
SADA and Google Cloud invite you to an Oklahoma area live webinar for anyone interested in learning about the technical drivers and strategic business impacts of a multi-cloud strategy.
There will never be "one cloud to rule them all," regardless of how some providers might advocate. In the future of the multi-cloud environment, open standards and managed platforms will bridge gaps across environments, significantly expanding the options and tools available to your developers.
And that's just the beginning. Join us in this live webinar session to learn why leading organizations are embracing and welcoming this paradigm shift to the multi-cloud.
In this session, we will discuss:
Avoiding vendor lock-in and allowing for

leveraging the best technology for any given development task

Building services

which can be "installed" on a cloud-ready "operating system" akin to *nix standardization across hardware

Leveraging Kubernetes open standards in concert with the Anthos platform to deploy services across multiple clouds with zero tradeoffs

Deploying applications across Azure, AWS, Google, and on-premise environments in a frictionless and cohesive manner

Each attendee will receive an Uber eats e-gift card, so you can enjoy a lunch on us while learning more about the multi-cloud environments of the future.
Details:
Date: Tuesday, June 2nd, 2020
Time: 12:00 pm - 1:00 pm CT
Speakers: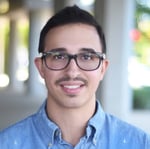 Simon Margolis
Director, Cloud Adoption
SADA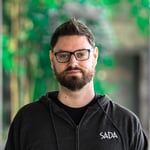 Chris Hendrich
Senior Consultant I
SADA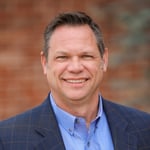 Mark Steele
Enterprise Accounts
Google
Reserve your spot today!